Previously, we were at Akihabara checking out cosplayers on the street (Tokyo Day 3 Part 3). We visited Mori Tower, Roppongi Hills next. Train Station: Roppongi
As the sun set in Akiba, we made our way to Roppongi. We went out the wrong exit at Roppongi Station and did not realise we were walking downhill, in the direction opposite to Mori Tower. Aaah! The agony of being tired and having to climb back uphill! -_-""""
After an arduous and unnecessary 20-minute trek back up to Roppongi Hills (where we found out that should we have taken the correct exit, we'd walk straight into Mori Tower. Grrr!), we were finally at Tokyo City View. Tokyo City View, an 360-degree observation deck on the 52nd floor of Mori Tower in Roppongi Hills. The admission is 1500 yen.
The sight of Tokyo at night from above was amazing. You really get a feeling that you're in a big city.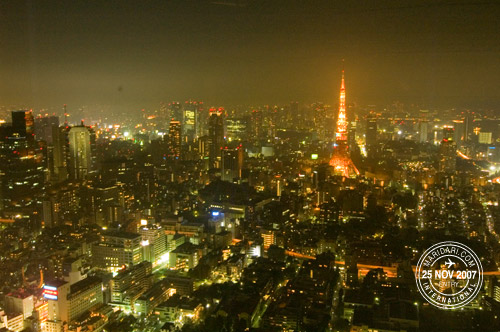 If you're looking for a souvenir, the Mori Arts Center Museum Shop at Mori Tower has unique and original items by local artistes.
A replica of Louise Bourgeois's giant bronze spider 'Maman' near the Tower.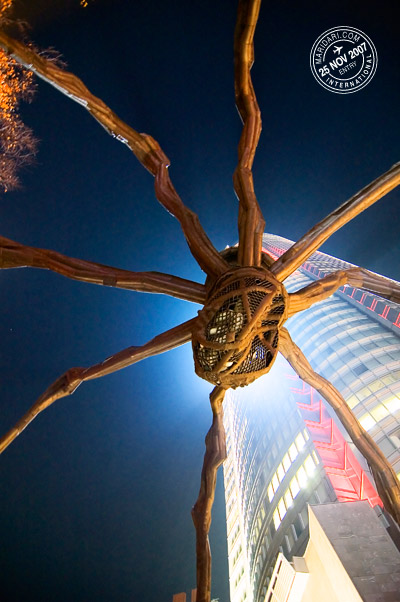 Counter Void by Matsuo Miyajima. "This artwork shows contrast of 'Life' and 'Death', and it shows different face in day or night." quoted from his website.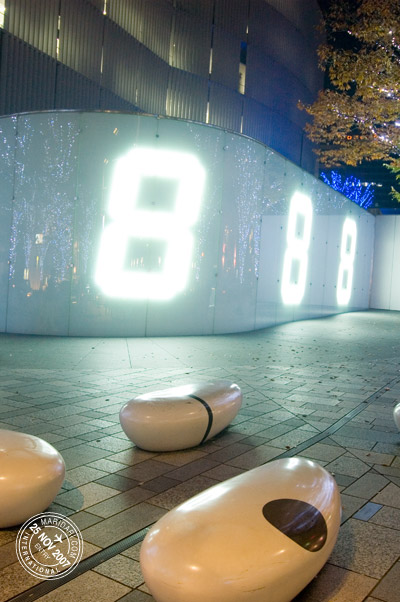 For dinner we tried the Gurokuro (croquette) burger set (530 yen with coffee and fries) each at Mcdonald's.
The next day, we went to Tokyo Station (Tokyo Day 4 Part 1), browsedAkihabara (Tokyo Day 4 Part 2) and people-watched at Shibuya (Tokyo Day 4 Part 3).
Related Posts
Tags:
asia
,
japan
,
journal
,
mori tower
,
roppongi
,
roppongi hills
,
tokyo
,
tokyo city view
,
tokyo day 3
Filed in:
asia
,
japan
,
journal
,
tokyo
Do you have something to add? Please leave a comment.
You can also subscribe to our feed to get future articles delivered to your feed reader for free.