After our Akiba-browsing (Tokyo Day 4 Part 2), we went to Shibuya. Train Station: Shibuya.
There were a lot of schoolgirls just hanging around Shibuya Station.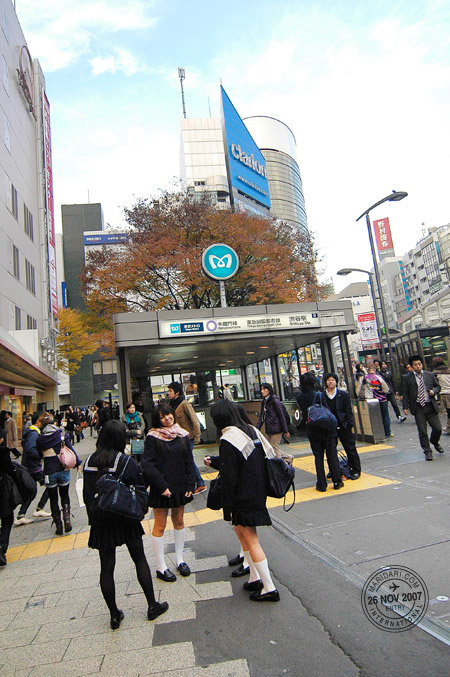 Statue of Hachiko, the faithful dog. Read the touching story of Hachiko's loyalty.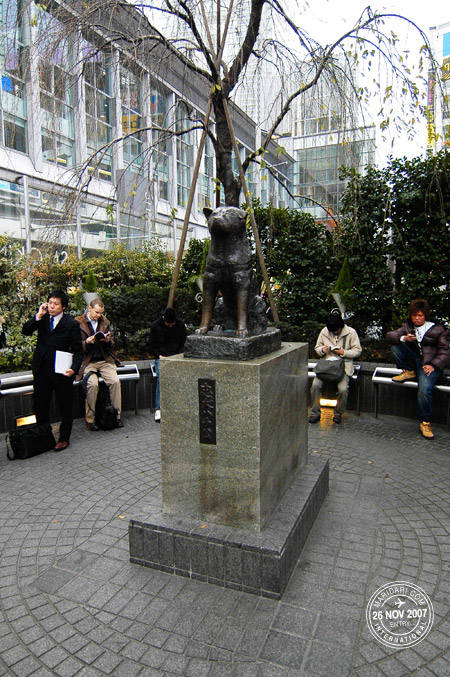 People scatter-crossing at the busy, busy junction.
Dari was looking for a place where we could get an aerial view of the crossing. We tried to take some shots from a double-storey bridge that links to JR Shibuya Station but was politely told off by an officer. He managed to take a shot anyway.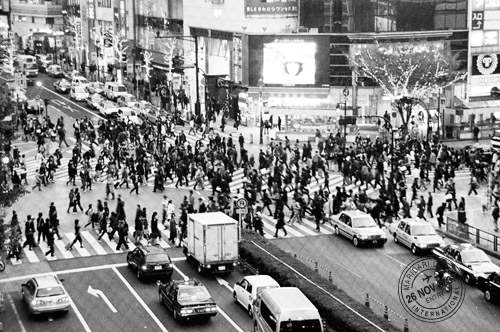 We went to Starbucks at the second floor of Tsutaya. The cafe overlooks the busy crossing but we didn't get a window seat as the place was too crowded.  A medium-sized Starbucks Mocha Frap costs 480.
When it got dark, we went back to our apartment in Shinjuku. We didn't eat dinner today because at night we were still full from our heavy lunch!
The next day, we visited Icho Namiki, Aoyama to see yellow autumn leaves (Tokyo Day 5 Part 1) and Akihabara again for shopping (Tokyo Day 5 Part 2).
Related Posts
Tags:
asia
,
hachiko
,
images
,
japan
,
journal
,
schoolgirls
,
shibuya
,
shibuya crossing
,
shibuya junction
,
starbucks
,
tokyo
,
tokyo day 4
Filed in:
asia
,
japan
,
journal
,
tokyo
Do you have something to add? Please leave a comment.
You can also subscribe to our feed to get future articles delivered to your feed reader for free.