Yesterday we saw a square of beautiful ginkgo trees near the Imperial Palace at Tokyo Station (Tokyo Day 4 Part 1), then we browsed a couple of stores at Radio Kaikan near Akihabara Station (Tokyo Day 4 Part 2), after which we went people-watching at the busy junction in Shibuya (Tokyo Day 4 Part 3).
Today we stated the day with a visit to Icho Namiki, Aoyama. Train Station: Aoyama-Itchome

In the morning, we took a trip to Aoyama see the ginkgo avenue of Icho Namiki. The place looked very pretty bathed in the morning light but the leaves had not turned as yellow as the ones near Tokyo station.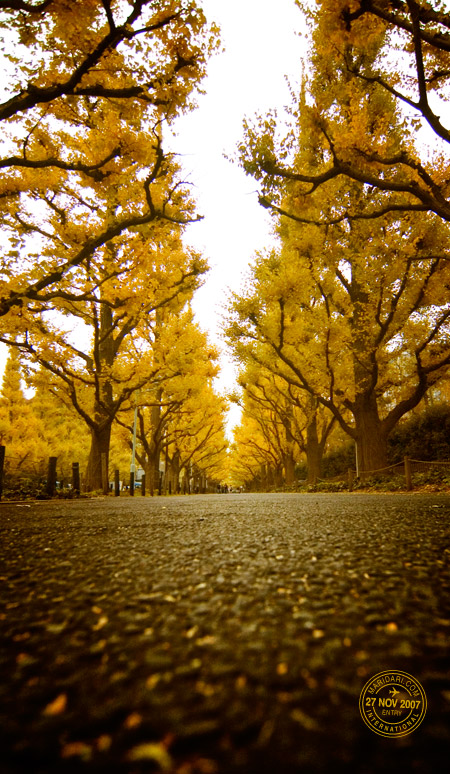 We saw a crew filming a drama.One of the crew members was brewing something on a portable stove. I got kind of hungry. There were no food stalls nearby, only vending machines.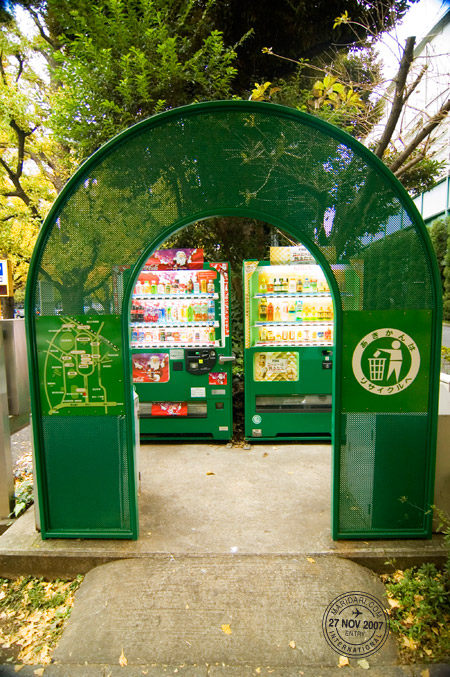 There's really nothing much else to see here but it would be nice to just sit on a bench here and watch the world slowly go by..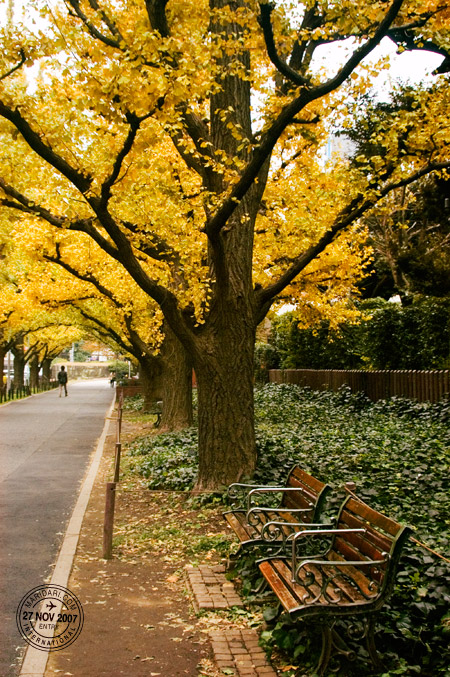 …but we had plans — we're going Akiba again! This time to shop!
Next up, shopping in Akihabara (Tokyo Day 5 Part 2)!
Related Posts
Tags:
aoyama
,
asia
,
ginkgo
,
icho namiki
,
japan
,
journal
,
kouyou
,
koyo
,
momiji
,
tokyo
,
tokyo day 5
Filed in:
asia
,
general information
,
images
,
japan
,
journal
,
tokyo
,
transport
,
united kingdom
Do you have something to add? Please leave a comment.
You can also subscribe to our feed to get future articles delivered to your feed reader for free.