The day before, we spent our time in exploring the streets of Shinjuku (Tokyo Day 7 Part 1), the beautiful Shinjuku Gyoen National Garden (Tokyo Day 7 Part 2) and Marui Young Shinjuku (MaruiOne) department store (Tokyo Day 7 Part 3).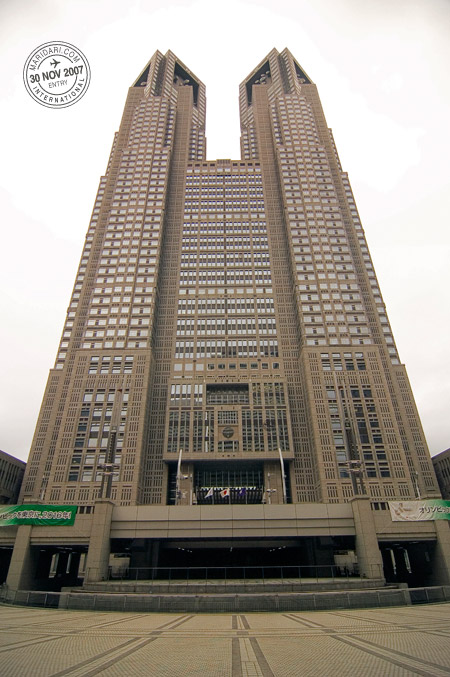 The Tokyo Tourist Information Centre is at the first floor of Tokyo Metropolitan Government Building. You can find the tourist office by following the blue marker.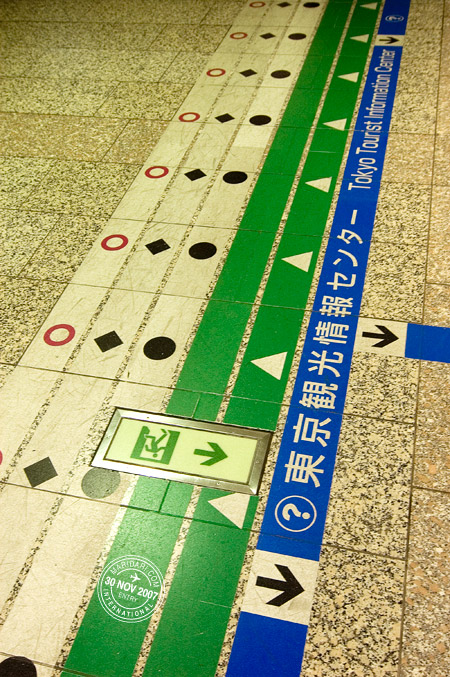 An English-speaking volunteer offered us a tour of the premises. She explained this curious-looking thing ( which we saw visitors to the Hanazono Jinja Shrine on our first day in Tokyo). It is a bamboo rake decorated with a range of items lucky items and charms called kumade.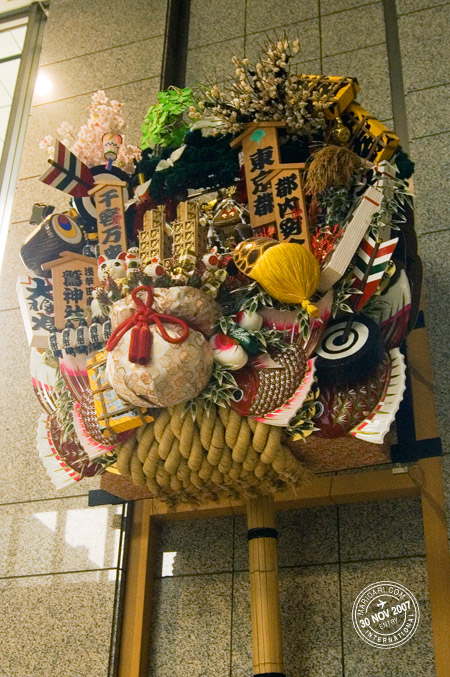 The Assembly Hall.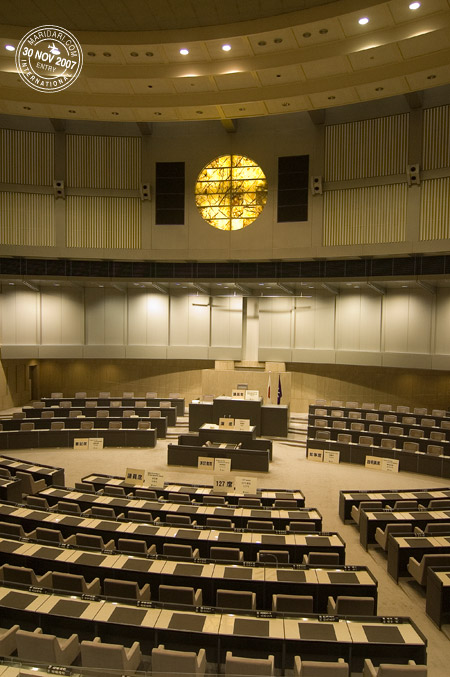 Smoking is allowed in this part of the building. There's a designated smoking corner where smoke is sucked into a machine to prevent it from escaping to the surrounding area (or a least that what we understood from the guide). There wasn't any cigarette smells here so I guess it works.
If you're not willing to shell 1500 yen for Tokyo City View at Mori Tower, Roppongi Hills, a good and free alternative to see Tokyo from above is the 45th floor of Tokyo Metropolitan Tower. Queue at the assigned elevator – it is the one with tensator queue barrier and security desk near the lift door.  Your bags will be scanned at the security desk.  There are two observatory decks – one at the north tower and one at the south. Here's a view from the 45th floor, I can't remember from which tower though.
Tokyo Metropolitan Government Building is at:
2-8-1, Nishishinjuku, Shinjuku-ku, Tokyo
Open 9:30am to 11:00pm (South Tower closes at 5:30pm)
Nearest station: Tochomae
Next, we discovered host bars at the red light district of Kabukicho (Tokyo Day 8 Part 2).
Related Posts
Tags:
asia
,
assembly hall
,
free tour
,
japan
,
journal
,
shinjuku
,
tokyo
,
tokyo day 8
,
tokyo metropolitan government building
Filed in:
asia
,
japan
,
journal
,
tokyo
Do you have something to add? Please leave a comment.
You can also subscribe to our feed to get future articles delivered to your feed reader for free.