Places to visit, things to see in London, UK. Here are some attractions. We'll start with the expected tourist locations first. :)
These fantastic Creative Commons-licensed photos are taken from Flickr, clicking the image or name with direct you to the owner's Flickr page.
Clock Tower aka Big Ben
The Clock Tower (aka the Big Ben) at the Palace of Westminster, the world's biggest four-faced chiming clock. Big Ben is actually the nickname of the main bell housed within the tower.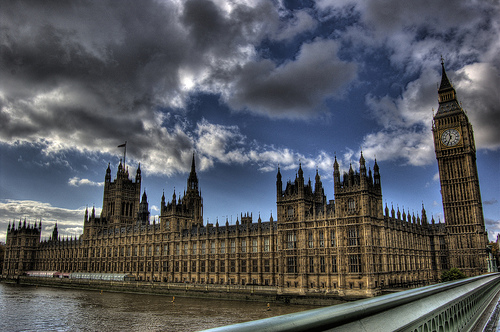 Photo by Pedro Guridi (share alike)
Westminster Abbey and Palace of Westminster
Below is a picture of Westminster Abbey (left) and Westminster Palace (Houses of Parliament) (right). The ground is marked as a UNESCO world heritage site.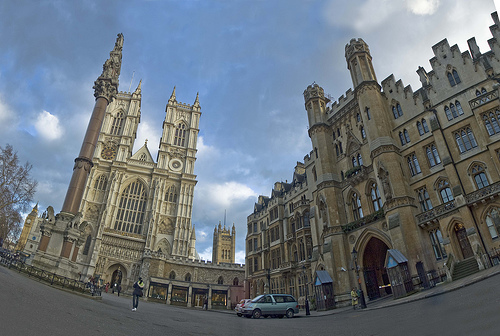 Photo by Rene Ehrhardt
Tower Bridge
The Tower Bridge a suspension bridge over the River Thames, is of one London's iconic symbol. It is sometimes mistakenly referred to as the London Bridge, which is nearby.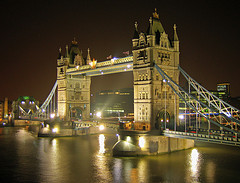 Photo by Tanya Hart (share alike)
Banksy Grafitti
We may give the British Museum and Tate Modern a miss and instead go hunting for the works of British street graffiti artist, Banksy, which are littered across various locations in London. :)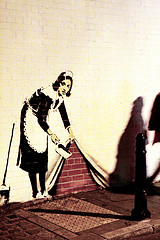 Photo by Fabio Venni (share alike)
Related Posts
Tags:
art
,
banksy
,
big ben
,
clock tower
,
flickrimages
,
graffiti
,
london
,
street art
,
tower bridge
,
UK
Filed in:
europe
,
london
,
united kingdom
Do you have something to add? Please leave a comment.
You can also subscribe to our feed to get future articles delivered to your feed reader for free.