Tulips
As a child, I remember gasping in wonderment when I saw the endless fields of tulips in rainbow colours on TV. It was the most amazing sight. I love tulips, they look so clean, fresh and… crunchy! Sometimes I'd imagine eating them and they'd taste like cabbages, heheh. Should I go to the Netherlands, I MUST experience this (walking through a field of tulips, not eating them!), it's my childhood dream!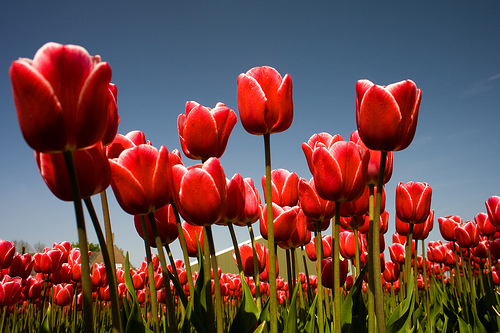 Photo by Jan Ramroth
Windmills
There are more than a thousand working windmills in Holland and 8 are in Amsterdam.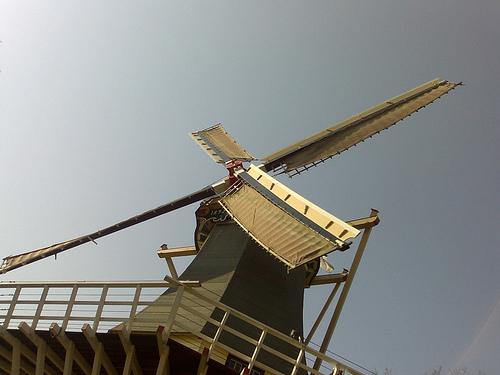 Photo by Esme Vos
Canals
There are many canals in Amsterdam, hence its nickname "Venice of the North".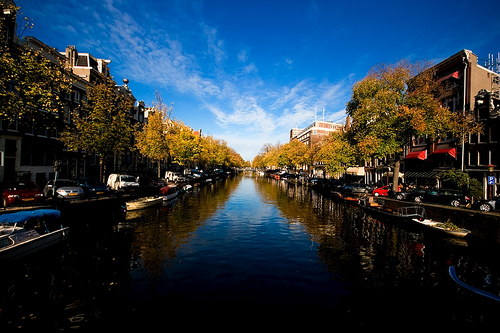 Photo by Eduardo Arcos
Keukenhof
Keukenhof is the world's largest flower garden and opens in Spring around in late-March to mid-May. It is located in Lisse, which lies between Lieden(17km) and Amsterdam(37km).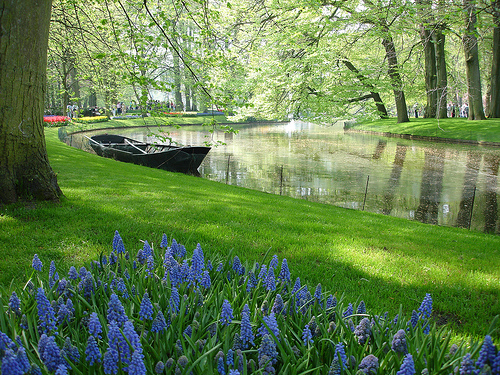 Photo by Borkus Sigurbjornsson
Begijnhof
Of course, Dari will be there for the architecture. Here's Begijnhof, one of the oldest inner courts in Amsterdam.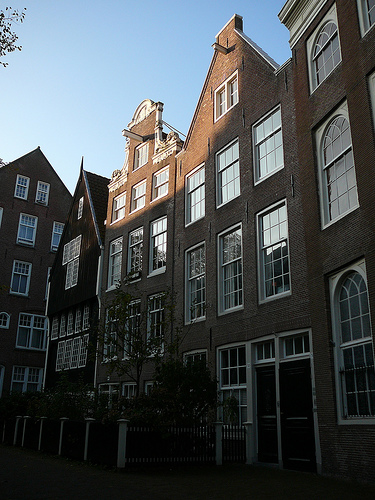 Photo by Stephen Walli (Share Alike)
Rokin Street
Pretty, colourful houses along Rokin Street.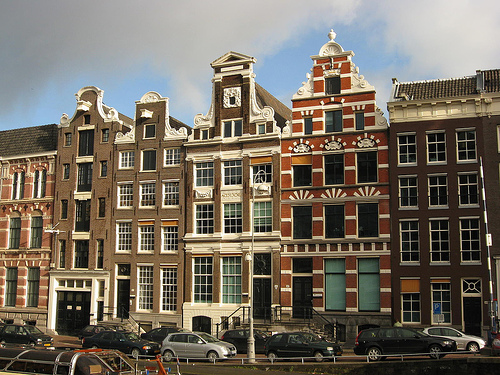 Photo by Blanca García Gil
Other Attractions in Amsterdam
Visitors to Amsterdam may also be interested in checking the Van Gogh Museum (10EUR), near Rijkmuseum in Southwest Amsterdam and the Anne Frank House near Dam Square, central Amsterdam and the Red Light District. Also some may be interested in visiting a coffeeshop, that offers more than just coffee. :)
Related Posts
Do you have something to add? Please leave a comment.
You can also subscribe to our feed to get future articles delivered to your feed reader for free.