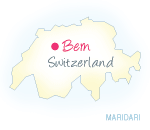 The Bernese Oberland lies on the Western Alps of Switzerland, north of the rivers Rhône and Rhine.
Interlaken
The town of Interlaken (literally "between lakes") lies between Lake Thun and Lake Brienz. This beautiful town is framed by the triple peaks of the Jungfrau, Mönch and Eiger mountains.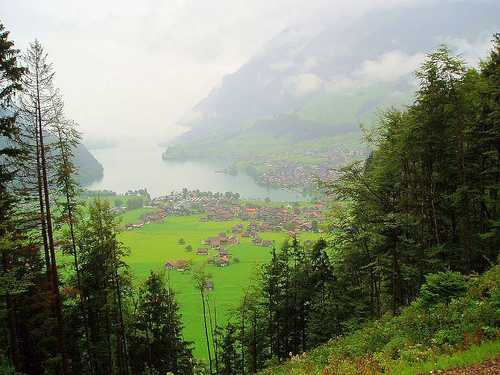 Photo by Francisco Antunes
Gimmelwald
A small village between the mountain villages of Stechelberg and Murren.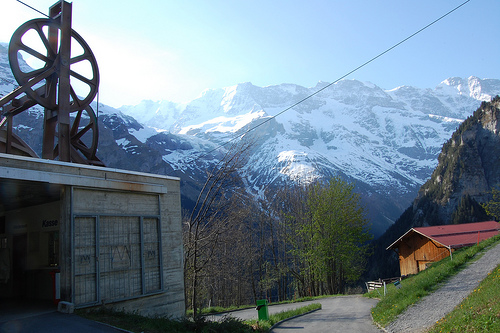 Photo by edwin.11
Jungfrau
One of the tallest peaks on the Bernese Oberland at 13,669 ft.
Below from left (the central cluster of three peaks ) Eiger, Monch and Jungfrau.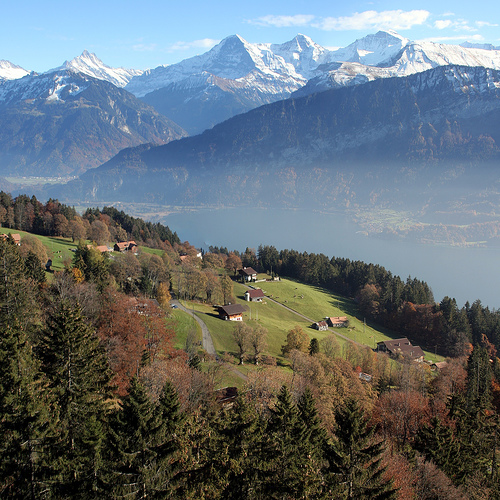 Photo by Philippe Teuwen (share alike)
Related Posts
Do you have something to add? Please leave a comment.
You can also subscribe to our feed to get future articles delivered to your feed reader for free.