We leave our Europe planning for awhile as we take a visual tour of what the other parts of the world have to offer.
Salar de Uyuni
Salar de Uyuni (Salar de Tunupa), the world's biggest salt flat, is located in Oruro and Potosí in southwest Bolivia (central South America). During the driest months, the lake solidifies into hexagonal tiles of salt.

When covered with water during the wetter seasons, the distinction between earth and sky blurs to create an illusion of seamless beauty.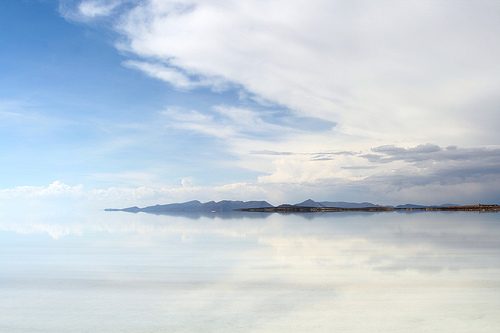 Photo by Carlos Adampol Galindo (Share Alike)
Isla de los Pescadores
At the heart of Salar de Uyuni lies the rocky Isla de los Pescadores, covered with cacti up to 10 metres tall.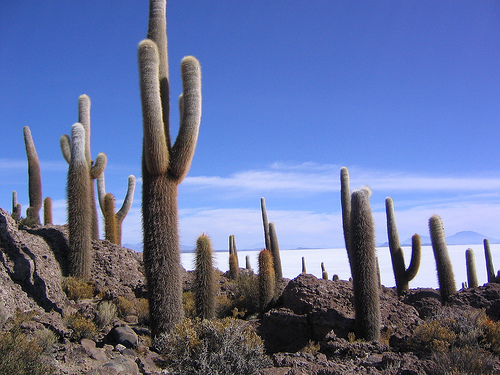 Photo by Phil Whitehouse
Related Posts
Tags:
bolivia
,
flickrimages
,
nature
,
oruro
,
photos
,
potosí
,
salar de uyuni
,
salt lakes
,
south america
Filed in:
bolivia
,
images
,
south america
Do you have something to add? Please leave a comment.
You can also subscribe to our feed to get future articles delivered to your feed reader for free.