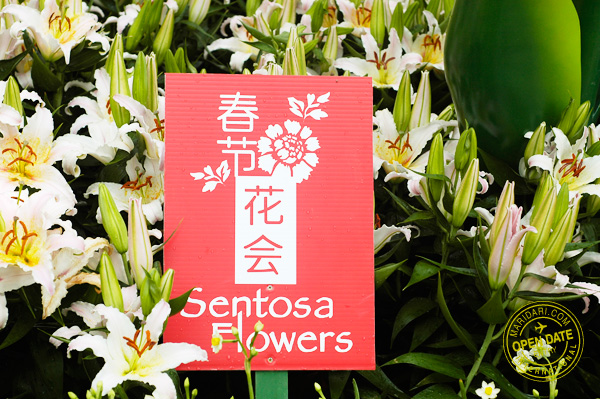 Who is crazy enough to visit Sentosa during a public holiday in Singapore? We are! We visited the Sentosa Flowers 2011 on the second day of Chinese New Year!
Here's a little information about Sentosa Flowers 2011 from the official website:
"Sentosa Flowers is the most celebrated flower exhibition during Chinese New Year. Known as "Chun Jie" or "Life flourishes in Spring" in Mandarin, this event signifies an auspicious beginning to the year. Sentosa Flowers floral extravaganza returns for the sixth time to usher in the Lunar New Year. This year, Sentosa Flowers is themed "Spring Wonderland" as Spring is considered the most beautiful season of all. Most flowers bloom during this time and they come in all colours of the rainbow."
Sentosa Boardwalk
The Sentosa Flowers experience starts from the recently opened Sentosa Boardwalk, located near VivoCity shopping mall. There are signs in the shopping mall with directions to the boardwalk.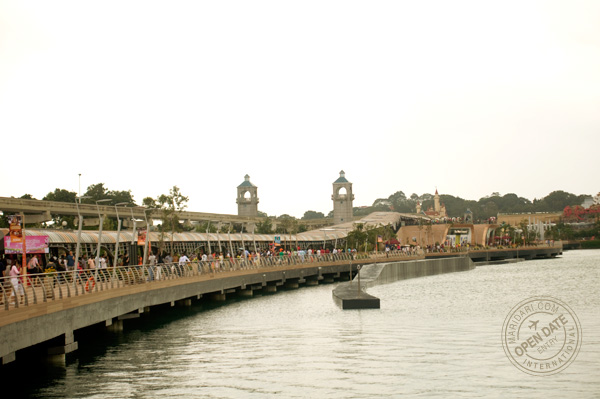 Sentosa Boardwalk, which officially opened in late January 2011, connects VivoCity waterfront promenade to Sentosa Island. The boardwalk  is free to use and has a covered walkway with two-way travellators. To get into Sentosa Island, you have to pay the island admission fee, which is $1 by foot via the boardwalk. You can use your transit EZ-link card for payment at the gate.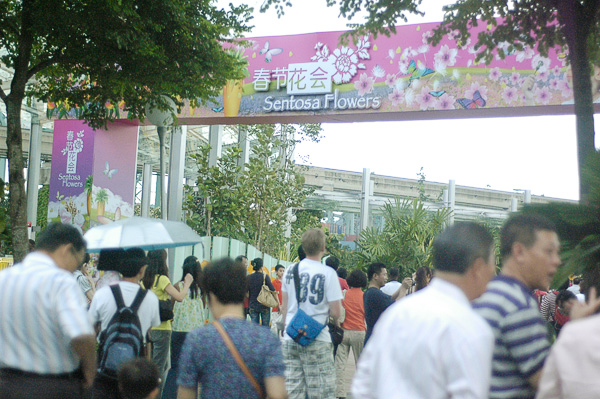 Sentosa Flowers
Before visiting the flower festival, you will need to manage your expectations.The weather in Singapore can be quite hot and wet right now and most often than not it is both hot and wet outside, this being the rainy season in Singapore. If you happen to descend upon Sentosa on a public holiday like we did, it would most definitely be very crowded too. Wear comfortable footwear, light clothing and carry an umbrella.
The posters promoting this event include pictures of never-ending carpets of tulips and other flowers on rolling hills in a plethora of rainbow colors but be warned that this is no Keukenhof and the only tulip blooms you'll actually get to see are giant 2.5m fibre-glass ones at Imbiah Lookout. It is still a quite a fun way to spend some time with the family outdoors.
Resorts World Sentosa FestiveWalk
After the Boardwalk, we made our way to Resorts World Sentosa area to continue to check out the flowers around FestiveWalk. You can see the gigantic Fortune Rabbit there, opposite the Universal Studios entrance. Standing 4 .5 storeys or 14 metres high, it is the largest and tallest topiary rabbit is one the centrepiece of Resorts World Sentosa's Lunar New Year celebrations.
Green and yellow chrysanthemums at Festive Walk.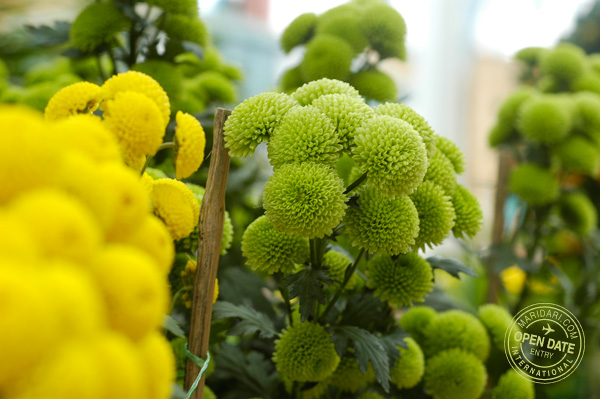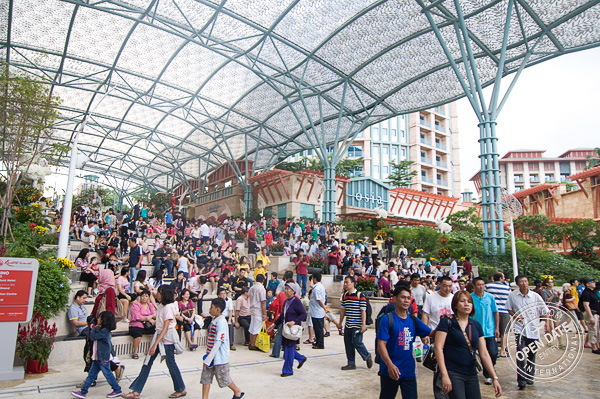 Crowd near the Lake of Dreams.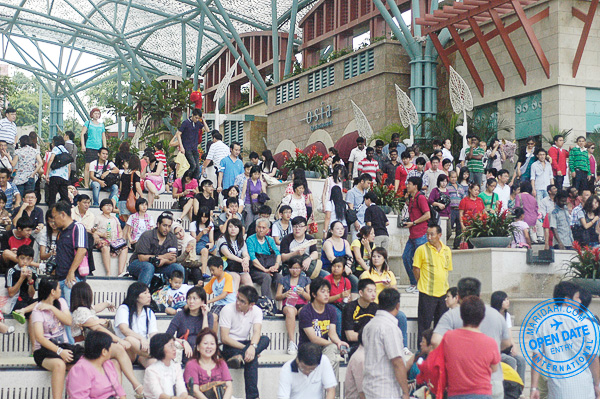 Resorts World Sentosa logo fully covered in real roses. Oh, and real mandarin oranges plant. Some of the fruits have been plucked off the tree, we suspect by the end of the week, all the fruits may be gone.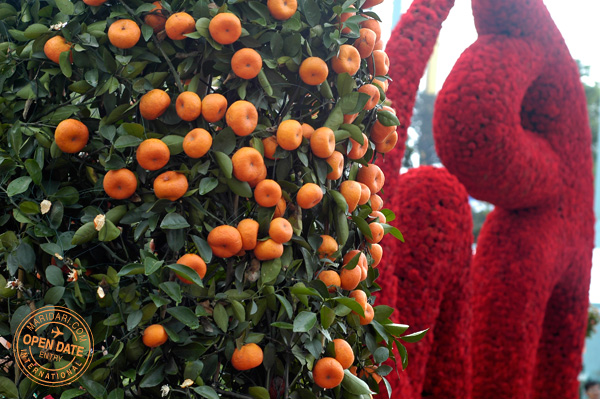 Imbiah Lookout
There were too many people around Merlion Plaza, so we didn't take much photos there. We made our way to Imbiah Lookout next. This section has the most number of flowers.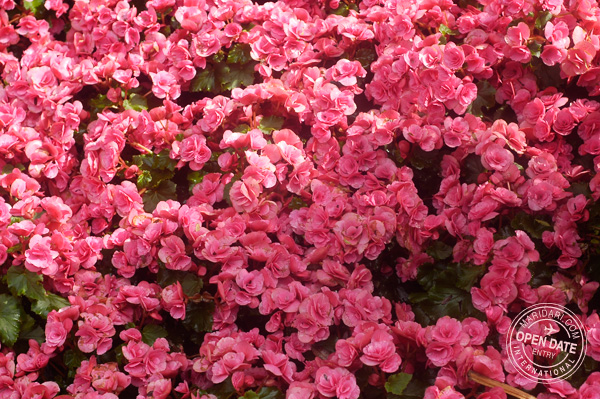 Yellow flowers…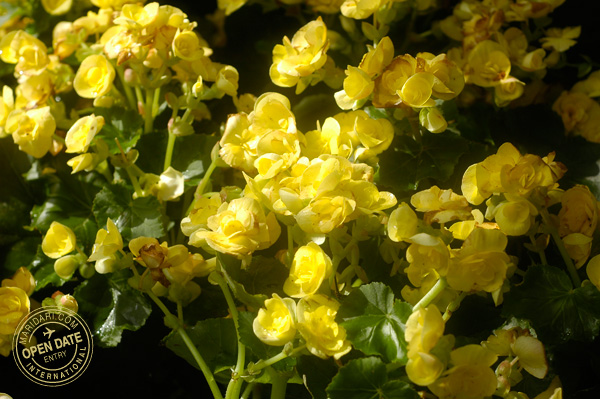 Bunches of pink flowers.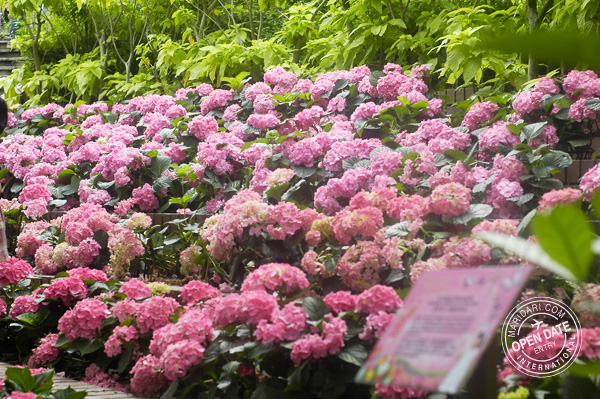 Fragrant lilies surrounding the fake giant tulips.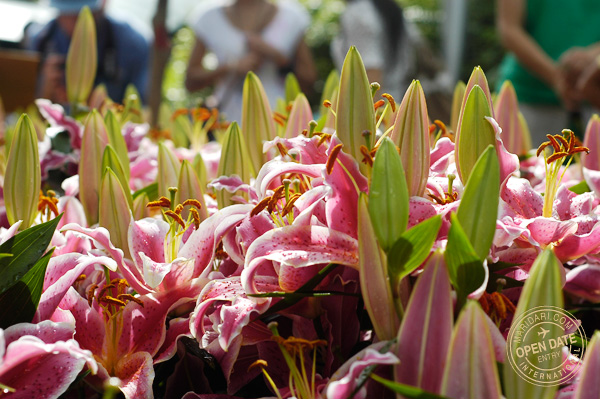 It's the Lunar New Year of the Rabbit, so you'll see a lot of bunny statues like this one which looks like it's going to naturally fertilize some of the flowers there.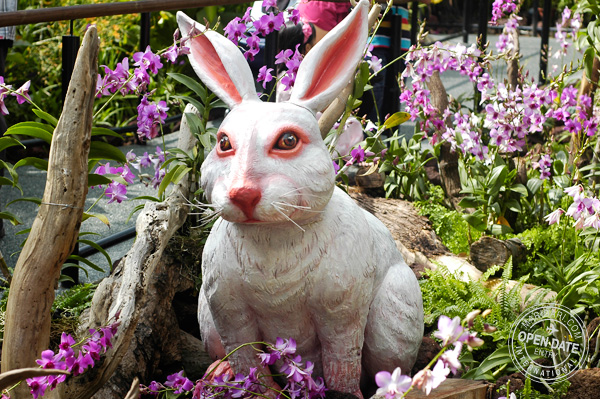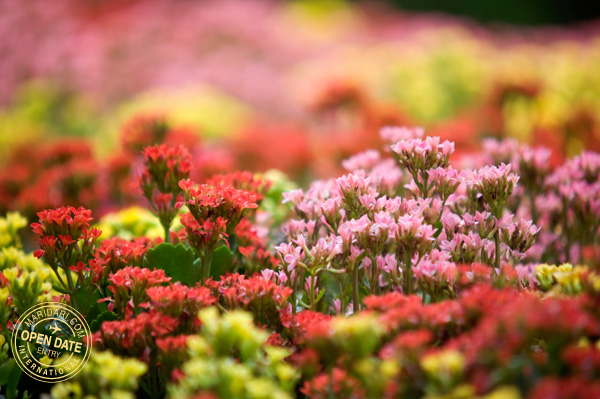 Real flowers framed by larger fake ones.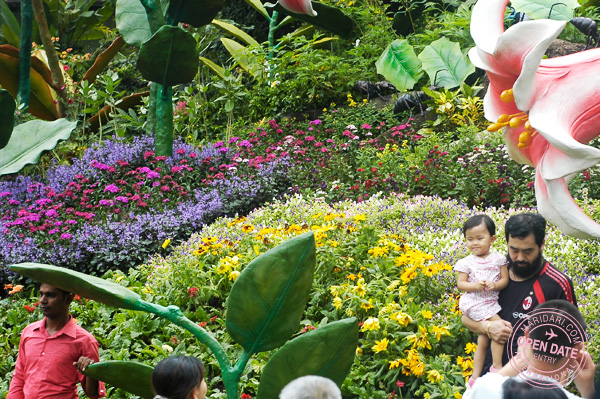 On our way back… we took the travellator to VivoCity. A lot of people were still making their way to Sentosa Island via the boardwalk at 6pm. Visiting hours are extended to 10pm for this period.
Sentosa Flowers is a free event but you'll need to pay Sentosa Island admission and transportation charges at prevailing rates. If you're going into the island by foot, like we did, you can use your EZ-link card to pay for the admission fee at the gate, which is $1.
Related Posts
Tags:
flower
,
flowers
,
resorts world sentosa
,
sentosa
,
sentosa boardwalk
,
sentosa flowers
,
sentosa flowers 2011
,
singapore
,
vivocity
Filed in:
asia
,
general information
,
singapore
What is the Schengen Agreement?
"The Schengen Agreement is a treaty signed in 1985, in Schengen, Luxembourg, between Belgium, France, Luxembourg, the Netherlands and West Germany. The Convention implementing the Schengen Agreement supplemented it 5 years later, providing for the removal of systematic border controls between the participating countries." Schengen Agreement
Purpose of Schengen Agreement
"Before the implementation of the Schengen Agreement, most borders in Western Europe were patrolled and a vast network of border posts existed around the continent, to check the identity and entitlement of people wishing to travel from one country to another. Visa requirements also varied and the possessors of visas to visit one European country would not necessarily be entitled to visit others without separate visas.
Since the implementation of the Schengen rules, border posts have been closed (and often entirely removed) between participating countries. The Schengen Borders Code requires participating states to remove all obstacles to free traffic flow at internal borders.Thus, road, rail and air passengers no longer have their identity checked by border guards when crossing borders (however, security controls by carriers are still permissible). Visitors to Schengen countries can receive a Schengen Visa which entitles them to travel freely throughout the Schengen Area." Rules Concerning Border Controls – Travel Without Internal Borders
"Travelling in Europe has been simplified with the introduction of the Schengen visa. As a visitor to the Schengen area, you will enjoy the many advantages of this unified visa system. Generally speaking with a Schengen visa, you may enter one country and travel freely throughout the Schengen region during the validity of the visa. Internal border controls are limited with no or few stops and checks." The Schengen Office
If you require a Schengen Visa you need to apply for one before traveling.
List of Countries in Europe part of Schengen Agreement
The Schengen Area currently consists of twenty-five states and two cooperating countries which maintain internal borders. All but three* Schengen states are members of the European Union.
List of Schengen Countries
Austria
Belgium
Czech Republic
Denmark
Estonia
Finland
France
Germany
Greece
Hungary
Iceland*
Italy
Latvia
Lithuania
Luxembourg
Malta
Netherlands
Norway*
Poland
Portugal
Slovakia
Slovenia
Spain
Sweden
Switzerland*
*Iceland, Norway and Switzerland are part of the Agreement but not members of the European Union
Source: List of Countries in Schengen Area – Membership
Notable Exceptions: Countries Not Part of the Schengen Agreement
United Kingdom and Ireland are part of the European Union but not a part of the Schengen Convention.
Do I Need a Schengen Visa to Travel to A Particular Country in Europe?
The European Union issues two lists regarding visas: a white list of countries whose nationals do not require visas and a black list of countries whose nationals do. Visa-exempt nationals are entitled to enter and remain in the Schengen Area for up to three months within half a year. Most signatory states do not allow these visa-exempt nationals to carry out remunerative activities during this period.
For a list of countries of which citizens are able to travel to Europe without requiring a visa, see Summary of Visa-Free Travel to Europe (sorted by country).
The following individuals can enter the Schengen Area, Bulgaria, Cyprus, Liechtenstein and Romania without a visa:
Citizens of European Union member states
Citizens of non-EU member states of the European Economic Area (Norway, Iceland and Liechtenstein) and Switzerland
Visa-Exempt Countries and Territories
Holders of British National (Overseas) passports;
Citizens of the following countries and territories:
Andorra
Antigua and Barbuda
Argentina
Australia
Bahamas
Barbados
Bermuda
Brazil
Brunei
Canada
Chile
Costa Rica
Croatia
El Salvador
Guatemala
Honduras
Hong Kong
Israel
Japan
Macau
Macedonia
Malaysia
Mauritius
Mexico
Monaco
Montenegro
New Zealand
Nicaragua
Panama
Paraguay
Saint Kitts and Nevis
San Marino
Serbia
Seychelles
Singapore
South Korea
United States
Uruguay
Vatican City
Venezuela
Source: Visa Requirements for Schengen Area
Related: Check if you are required a Schengen Visa to travel to France
Do I Need A Visa if I'm Visiting From/To A Certain Country?
SkyTeam has a useful Visa Requirement Information check. You input your nationality, transit points, countries visited in the last six day, destination and embarkation point. It also includes a handy health information section informing on whether vaccinations are required before visiting a country.
Important Note
For the latest, most reliable information and travel advice, always check with your embassy before traveling. We cannot guarantee the accuracy of the information here.
Related Posts